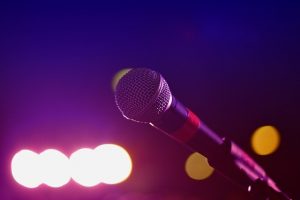 How to Create a Speaker One-Sheet
Public speaking engagements are valuable opportunities for authors to increase awareness about their books. To increase your chances of getting hired, you'll need a speaker one-sheet. While a straightforward email introduction can go a long way, a one-sheet is the ultimate calling card of a pro. As its name suggests, it's one sheet of information that tells decision makers everything they need to know to book you for a speaking engagement. It conveys the following information:
Your name
Target audience
Speech topics
Benefits of booking you
Your bio
Other organizations you've worked with
Testimonials
Contact information
If you're new to speaking, you may not have a list of organizations you've worked with or testimonials right out of the gate. That's OK. Your one-sheet is a work in progress that should evolve and expand as you gain experience. With that in mind, be sure to ask for a written testimonial after every speaking engagement so you can include the best on your one-sheet and the rest on your website.
When creating your one-sheet, make sure the design, colors, and copy reflect the tone of the book and your voice. This gives decision makers a clearer understanding of what you have to offer. One detail I usually omit from my one-sheet is my speaking fee. Instead, I encourage event coordinators to contact me for pricing and availability. This gives you the flexibility to adjust your pricing based on the audience size, program length, travel expenses, and your experience level.
For an example of a speaker one-sheet, check out mine.