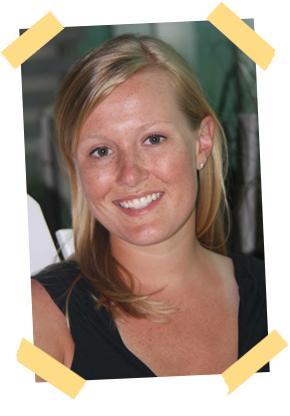 Professionally, I spent a decade searching for "the perfect job". I worked for a gamut of companies, from small start-ups to Fortune 500s, selling everything from vaccines to virtual worlds. I've had some glamorous experiences along the way—lunches with Alec and Billy Baldwin, an awards event with the cast of The Sopranos, an impromptu meeting with Tommy Hilfiger—and some intense ones too—like teaching a room full of doctors about immunology (what do I possibly know about immunology that they don't?!), holding my breath as I demoed beta software for a room full of business execs, and training classrooms full of young, hungry sales reps how to sell. What did I learn from it all? That there's no such thing as "the perfect job". Each has its ups and downs but I've learned many valuable skills along the way and pushed myself way beyond what I thought possible.
Despite all of the amazing things I've gotten to do in my professional career, I've had a deep desire to write since…forever. Like most writers, I began crayoning novellas from the moment I figured out how to string words together. I wrote my first book, The Boy and Girl Got Married, when I was about 6 years old, and writing has been my passion ever since. Today, I split my time between fiction and freelance. And while I still believe that there's no such thing as "the perfect job", I've discovered something even better: professional happiness.
Over the years, I've met many smart, capable people who are unhappy because they hate their jobs but are too afraid to go after what they really want in life. I can relate to these people because I've been one of them. That's why I decided to launch Beyond the Gray—to inspire and motivate people to go after the things they really want in life. Wherever you are on your journey, I hope you'll join me!