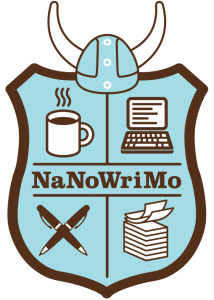 I'm back.
And I mean this both literally and figuratively.
Literally in that the renovation and move that has dominated my life over the past few months is now complete and I can finally refocus my attention on blogging and writing and reconnecting with you. (Sorry that my posts have been so sporadic and infrequent lately. Thanks for sticking with me.)
Figuratively in that I haven't quite been myself lately. To be honest, I've spent the past few weeks suspended in a state of overwhelmedness (if that's even a word). My life went from being neat and organized to strewn all over the floor. I went from having a small patio to having a big yard full of overgrown beds, weeds up to my knees, and a chipmunk that's on speed. I went from having renters' problems (barking dogs and crying babies) to having homeowners' problems (a malfunctioning garage door opener, a thermostat that is pre-programmed for 90 degrees every morning, and a waterfall in the basement when it rains a certain way). Worst of all, I went from having plenty of time to write to having none.
But I'm ready to change all of that. I'm ready to take my life back. Home renovation projections can definitely be overwhelming but as long as you do your research, everything normally works out okay in the end. A large part of this involves making sure that you hire a team of experienced contractors. Recently we have been focusing on getting our yard sorted out. We have dreams of being able to sit out in a hot tub of an evening, overlooking our beautiful garden whilst we unwind and relax. There are plenty of local companies selling hot tubs, but there is a lot of work to be done before we get to that stage. One of the first steps of this project is going to involve fitting a brand new fence. A fence is often one of the first things people see when they walk past your house so I want our new fence to make the right impression. A friend of ours has recommended the best fence company Oxnard has to offer, so we will definitely be adding them to our shortlist of contractors!
Anyway, I also want to update you on my writing life. To cut a long story short, I just signed up for NaNoWriMo. If you've never heard of NaNoWriMo, it stands for National Novel Writing Month and it's a challenge to write a 50,000 word novel in a month. It's held every November and writers sign up for free at www.nanowrimo.org to track their progress, get support, and cheer each other on. You win by finishing and the prize is that you've got a 50,000 word novel.
I've never done NaNoWriMo before because I was always in the middle of writing a novel when it came around. But this year, it seems like the perfect way to take back my writing life and dive into my next book.
Just don't come to my house in November.
—
Want to write along with me? Add me as a friend on www.NaNoWriMo.org!