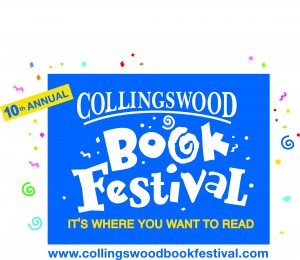 Looking for something to do this Saturday? If you're in the tri-state area, you should come out to the Collingswood Book Festival in Collingswood, NJ from 10-4.
From the website…
"The Collingswood Book Festival is a big literary event that exudes small-town, friendly ambience. A week of activities will culminate on Saturday, October 6, 2012. Festival-goers will have an opportunity to stroll more than six blocks of the main street filled with nationally recognized authors/speakers for adults and children, as well as booksellers, storytellers, poetry readings, workshops, exhibitors and performance stages. All events are free."
What better way to spend a Saturday?
I'll be in tent 115 signing books – be sure to stop by and say hello!