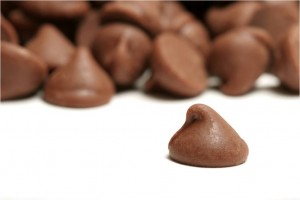 I recently started working on my next novel. Exciting, right? Well…
Staring at a blank screen for the past couple of weeks has made me wonder…am I once and done?
In hindsight, writing Empty Arms was sort of like baking chocolate chip cookies from pre-made dough. Since that novel was inspired by a true story, it arrived in my life with all of its ingredients in place. All I had to do was cut it, shape it, and manage not to burn it (which was actually more difficult than it sounds).
Writing Book #2, on the other hand, is like baking cookies from scratch…and I don't have any of the ingredients. So I decided to begin researching a theme that's been on my mind, searching for ideas. Slowly but surely, I've found a cup of flour here, a teaspoon of sugar there, a pat of butter, an egg…all of which has come together and given me a raw shapeless lump.
Discouraged and afraid, yesterday was one of those days when I felt more motivation to fold laundry than to stare at the blank screen. Unwillingly to give in completely, I decided to take my own recent advice, and I listened while I worked. I stumbled upon a creative writing series on YouTube that discusses all of the ingredients you need to make a great story. Thinking it would be a nice refresher, I decided to tune in while I folded towels and matched socks. I had no expectations whatsoever, I just needed to be engaged in something writing related so I didn't feel like I was squandering away valuable time.
Then something unexpected happened: a story idea appeared out of thin air. I dropped my husband's undershirts and rushed into my office to write it down. And when I was done, I returned to the laundry and continued listening. I had no sooner tucked away my yoga pants than it happened again, another idea. Back and forth I went, jotting down character traits, putting away pajamas, scribbling scene ideas, putting away underwear, until I finally abandoned the laundry all together and focused my full attention on the videos and the mini-breakthroughs I was having.
It was great. I was in the zone. And then it happened: I found the chocolate chips.
—
Feeling stalled? Below are links to the Creative Writing Story Structure series I mentioned above. (I'm providing links to all 12 parts because they're not that easy to locate on YouTube).
Happy writing!
(And now I'm off to find me some cookies!)