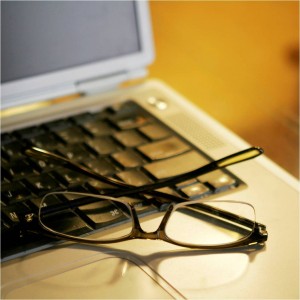 Over the past fews months, I've been invited to attend a number of book club meetings to discuss Empty Arms. Not only has this been a great chance to step out from behind my computer and meet readers, it's been interesting to hear their perspectives about the characters' decisions and answer all of the questions that have lingered in their minds after the last page. To my complete and utter surprise, the single most popular question I get is: Will there be a sequel?
This is surprising to me because, in my mind, Empty Arms has always felt complete. When it was done, it was done. I closed that chapter of my writing life and started thinking about new stories. (Plus, I'm not sure how much of Cate, Paul, James, and Ellie's story is left to tell.) So my answer to this question has repeatedly been: No, I'm not planning on writing a sequel.
Until early this morning.
I woke up at 3:30 a.m. to find Cate, Paul, James, and Ellie standing next to my bed with crossed arms and pinched faces. They were all, "Yeah, so our story is totally NOT done being told." They forced me to get out of bed, dig through my desk in the dark to find my "idea notebook" and a pen, and listen as they told me about what they've been up to since The End.
By the time I crawled back into bed at 6:00, I'd written 75% of a rough outline AND I came up with a title. To make sure I wasn't crazy, I bounced the idea and title off Dave.  (It's pretty difficult to get him excited about a story idea, which helps me weed out a lot of crap — and TRUST, there is lots of crap!) When I first mentioned the idea of a sequel, he was leery. But when I walked him through him the outline his eyes lit up and he said, "Wow, I love it."
So, this morning I find myself in a position that I never expected to be in: on the cusp of writing a sequel to Empty Arms. At long last, I'm on board with the idea. Dave is on board with the idea. But I'd be interested to know what you think. Would you be interested in reading Empty Arms: The Sequel?
Your level of interest in this project really matters to me, so please stop by the Empty Arms Facebook page to vote for or against a sequel.
I'll keep you posted on what I decide…