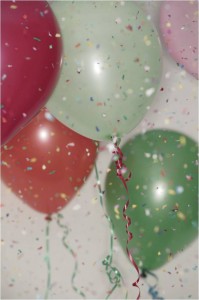 Lots of fun things going on here today!
First, let's give away a free book…
Courtesty of random.org, the winner of yesterday's book giveaway is: Minerva Alvarez!
Congratulations, Minerva – you will be receiving a paperback copy of Empty Arms!! (I'll send you a message via Facebook to coordinate the details).
A BIG THANKS to everyone who entered!
—
Next up…
I'm honored and ecstatic to be making an appearance on one of my favorite blogs, Women's Fiction Writers. This is a bit surreal considering the heavy-hitters who regularly grace its pages (Sarah Jio, Jennifer Weiner, Therese Walsh, Allison Winn Scotch…just to name a few).
So, if you want to hear the story behind Empty Arms, learn about my writing process, and find out what's next for me…come on over! You can read my interview here.
—
Last but not least, a little fairy dust has been sprinkled on me…
Literary Fairy Godmother, Larramie, has waved her magic wand once again. Today the author she's revealing through her infamously fun, rapid-fire Q&A is none other than moi! Pop on over to The Divining Wand to find out my biggest regret, my fantasy profession, and the one food I could eat every day for the rest of my life.
See? Didn't I tell you we're having lots of fun here today 🙂