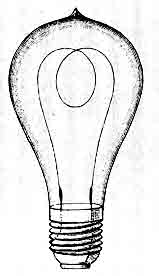 "My ideas usually come not at my desk writing but in the midst of living."
– Anais Nin
When I was little, my favorite author, Patricia Reilly Giff, came to speak at our school. When it was time for questions, I raised my hand and asked her where she gets the ideas for her stories. And to this day, I'm still amused by her answer: eavesdropping.
Ever since then, I've been fascinated by where book ideas come from. I remember hearing that the idea for Twilight came to Stephanie Meyer in a dream. Sarah Gruen's idea for Water for Elephants was inspired by an article about traveling circuses she read in the Chicago Tribune. Michael Connelly has said that his ideas come from real crimes. Jodi Picoult says hers come from what-if questions that get stuck in her brain like splinters. Stephen King claims his ideas come from everywhere.
The idea for the novel I'm currently writing came from a story I heard about a family friend. I got chills the first time I heard it and I knew I had to write it. Over the past two years, I've felt so passionate about this story that it's motivated me to wake up and write at 5 a.m., beckoned me to spend entire weekends with it. But with the end drawing near, I can't help but wonder: what's next?
Will my next book idea come from a song? A news story? Will it come to me in a dream? Will it be a conversation overheard?
I suppose part of this writing adventure is waiting for the next story to walk into your life and introduce itself.
Where do your ideas come from?