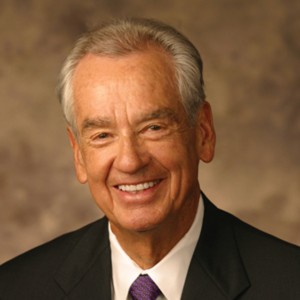 Yesterday a legend died.
For those of you who didn't know of him, Zig Ziglar was one of the preeminent motivational speakers of our time. He came from humble roots in Yazoo City, MS and went on to have a successful career in sales, the foundation upon which he built a training empire. 
I spent many hours listening to Zig's friendly southern drawl back when I was a pharmaceutical sales rep, driving from office to office. I was always inspired not only by the genuine way in which he won sales and grew his business, but by his steadfast commitment to his wife, family, and faith. Zig was rich in every sense of the word.
He was a man who woke every morning to an "opportunity clock", not an alarm clock, and believed "if you can dream it, you can achieve it". He taught me "you can get what you want in life if you're willing to help enough other people get what they want". And he reminded me time and time again that "your attitude, not your aptitude, will determine your altitude."
Even though I didn't know him personally, the memory of that gentle voice coming through my speakers and encouraging me to not only be a better salesperson, but a better person in general, makes me feel as if I've lost a friend.
Rest in peace, Zig.
What's your favorite "Zigism"?