This Sunday is Mother's Day and one of two things is probably happening right now: either you've already purchased your gift, wrapped it, and are ready to surprise your mom/wife/sister/daughter on her special day OR you're like me – you haven't bought anything and are just realizing that online shipping deadlines have dwindled down to the wire.
If you're in my boat, don't worry, I have the perfect gift suggestion: a copy of my novel, Empty Arms!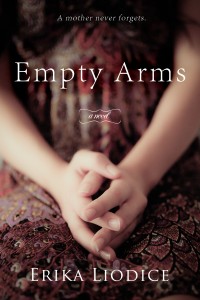 Here's why Empty Arms would make a great Mother's Day gift:
It's a story about motherhood in its various forms.

Unlike flowers, the price of my book won't be jacked up this weekend.

And thanks to Amazon's expedited shipping services, you still have time to order a copy.
Now that we've got your gift figured out, I've just got to figure out mine.
Any suggestions?