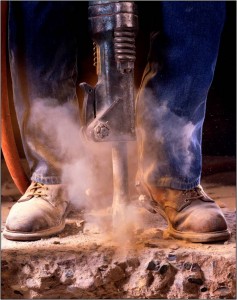 …it's that I miss writing.
I'll admit, at first I used our renovation as an excuse for why I didn't have time to sit down and work on my next book. In hindsight, I think I needed a mental vacation from writing. I know plenty of writers who take some time away from writing in between books. In fact, I could argue that it's critical. But I didn't allow myself that because if I wasn't writing then what was I doing? Instead, I started brainstorming my next book. And I quickly discovered that the passion I had for Empty Arms wasn't there for the new book. And that scared me because I can't devote myself to something that I'm not fired up about; the writing suffers, the process suffers, and I suffer. So I buried myself in our renovation. I spent all my time speaking to contractors and researching products. Instead of brainstorming book ideas I was reading up on the pros of fiber cement siding (It has many by the way – I recommend James Hardie Denver very highly for this). It was the perfect guise; no one could ask any questions or cry foul, because I was busy, busy, busy. Every day. Some times I wish I wasn't as busy. I must admit we ended up getting help with some things, just because we were so busy. For example, we got some professionals in to fit our shutters like these that offer luxury window shutter designs and installation over at www.shuttercraft-warwick.co.uk/. This was a massive help. It made a stressful process a lot less stressful, and I wish we had done similar with other aspects of the work. However, once you start renovating, it's difficult to stop. After one of our friends sent us a link to some 1930's Doors, we added changing some of the doors in the house to our list. Again, this was one of those jobs where it might've been much easier to ask a professional to do it for us, saving us time and effort. However, it was nice to get my mind off writing for a while. One piece of advice I'd give to anyone undertaking house renovations is to make sure you get a Renovation Expert in to help. With hindsight (isn't it a wonderful thing?), this would have helped us to manage the project and made us that little bit less busy.
But then something unexpected happened: being away from my computer and immersed in non-writing activities, I found myself thinking about writing. A lot. New story ideas started popping into my brain and I felt my passion return. It's as if unfocusing for a while helped me get refocused. (Side note: if you can get past the fact that he knowingly mis-quoted Bob Dylan and plagarized himself, Jonah Lehrer explores this concept in Imagine: How Creativity Works).
At last, we are T-minus two weeks until we move into our new house and while I'm really excited to live in our new space, I can't wait to hunker down in my new writing office and get back to work.
—
Do you ever take mental vacations from your passion?