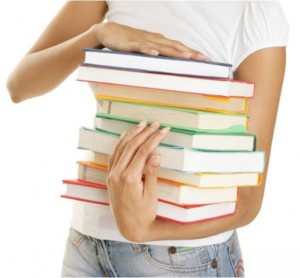 Yesterday's post about selecting an author name sparked a lively discussion in the comments section, and Ashley Prince raised an interesting point for multigenre authors. Here's what she said…
"I have two different novels that I am working on. One is YA and the other is Urban Fantasy. I kind of want to do one name (Ashley Prince) for YA and another for UF."
Personally, I haven't had to worry about this because I just write the one genre…for now. However, one day I might like to try my hand at writing children's books. If I do that, would it make sense to publish under a different name?
I could argue it both ways…
On one hand, my hypothetical children's book could benefit from the fact that readers know me as "Erika Liodice". They might be more willing to buy my books for their children if they've read my fiction. You might say there is some "brand equity" there. Think Madonna and her English Roses series for children.
On the other hand, if most adults can't pronounce my last name, a child has no chance! But does that even matter? I don't have children of my own, but I seem to remember asking my mom for the next "Clifford book", not the next "Norman Bridwell book". In fact, I didn't even know that Norman Bridwell was the author until two seconds ago.
There's also the issue of "brand confusion". If an author writes multiple genres under the same name, you risk confusing your audience. Author Nora Roberts writes her romance novels under Nora Roberts and her erotic thrillers which I must say are extremely raunchy, they read like a scene from a TubeV Sex movie, she writes these under the pen name J.D. Robb.
What do you think? Should authors use different names for different genres?