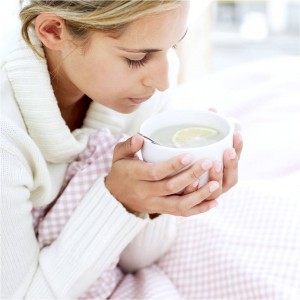 I thought this would be the winter I don't get sick. I mean, I'm eating extremely well, exercising a lot (but not too much), and taking vitamins by the boat load. Yet here I am with a runny nose, ice cold hands, and a sore throat.
To be honest, a sore throat is an inconvenience at the best of times. However, my pain is definitely not being helped by the fact that our heating does not seem to be working. Our old furnace has been making a strange noise for the past few weeks now so I think we are going to have to contact an HVAC expert to get it repaired. A friend of ours recently had his furnace repaired after reaching out to Buric Heating and Air Conditioning on their website here: www.burichvac.com/kensington-heating-furnace/. I hope we can get our furnace looked at pretty soon as I do not know how much more I can take of this freezing cold weather.
Also, I don't know about you, but I can deal with pretty much any ailment…except for a sore throat. It's the one thing that REALLY makes me cranky. I'm actually looking into something that a friend recommended to me: elderberry extract from Quantum Health which she says helps to soothe a sore throat. Who knows, it might be my new go-to on days that I'm struck down by a particularly raw throat. So when I woke up this morning, struggled to swallow, and felt that fiery rawness in my throat, I decided that my entire To Do List was going to have wait until another day because I was going to burrow into the couch and watch movies, just like the good old days of staying home from school. But before I could let myself relax, that nagging little sense of responsibility forced me to the computer to check in online. God forbid I let my Inbox get cluttered with offers for teeth whitening and spray tans (in December? Really?).
So there I was-delete, delete, delete-when a Google Alert notified me that a review of Empty Arms had been posted over at the Girl Seeks Place blog. Suddenly, my sore throat was small beans compared to the anxiety twisting and turning in my stomach. Maybe I should save this for a day when I'm feeling better, stronger, I thought. But my curiosity got the best of me and I clicked on the link. I held my breath as I read Brianna Soloski's opinion of my book…and then I came across this:
Without giving anything away, I loved this book. I read a lot (or not enough) and this is one of the best books I've read all year. I didn't want to put it down because I was dying to find out what happened next, but I also wanted to read it slowly so I could savor the story.
One of the best books she's read all year?! Savor the story?! Reading these wonderful things made me want to tap dance across the floor in my slippers. I was stunned, relieved, tickled pink, and a million other joyful adjectives. Most of all, I was cured of my cold symptoms. Yes, my throat is still bothering me, but I no longer want to bury myself away for the day. I want to bury myself in that which I love so much: writing!
So my desk is lined with throat lozenges and tissues, and I'm wearing fingerless gloves while I type, but none of that matters anymore…because I'm happy. I'm writing.
You can read Brianna Soloski's review of Empty Arms on her blog, Girl Seeks Place.