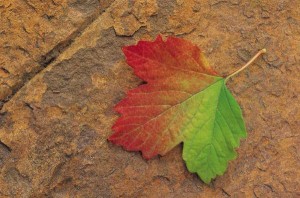 It's officially fall. Yes, I know that technically fall began a month and a day ago, but here in Pennsylvania we were still wearing shorts and flip flops and driving with our windows down. In late September the trees were still full of luscious green leaves and mosquitoes were still thirsting for blood. For me, fall isn't here until the temperature dips into the fifties, the leaves blaze with color, the tops of my hands begin to dry out, I go to bed with socks on, and the air smells like burning firewood. Fall hasn't officially arrived until we make our first batch of slow-cooked soup.
Yesterday, fall arrived in a bowl of chicken noodle. Every nook and cranny of our home smelled like stewing chicken and seasoning. We snuggled under blankets as we swallowed it down, marking the official start of one of our beloved seasonal rituals: soup season.
Every Sunday between now and spring's first daffodil we'll be in our kitchen trimming fat, chopping vegetables, pouring broth, measuring spices, and slow-cooking a feast that warms you from the inside out. Because that's what the good things in life ought to do.
What are your seasonal rituals?