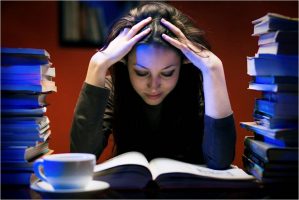 Today I'm answering another reader question. This one came up in response to yesterday's post, "Developmental Editors: Should I Work With One?". Here's the question…
Can you tell us how you found your editor, Marlene? Was that process?
Great question! And yes, it was a process. Here are the steps I went through…
When searching for an independent editor, it's hard to know who to trust. I started with a resource that I've always found to be credible and helpful: Jeff Herman's Guide to Book Publishers, Editors & Literary Agents. I discovered that there are professional alliances made up of independent editors who have a wealth of experience (and some pretty fierce publishing credentials) behind them. Here are the four organizations I explored:
I'm sure new alliances have formed in the past few years since I was looking, but those are the ones I investigated.
After scouring each site and researching the editors' credentials, I was able to get a feel for the ones who specialized in projects like mine. I made a list of the editors I wanted to know more about and I sent each one an e-mail, detailing my project (word count, genre, log line, etc.) and requesting a time to speak so I could get a feel for his or her process and pricing.
Some responded and said that they were too busy to take on new projects or that their next available opening was several months out, a few declined because they only work with referrals, but most responded positively and were willing to speak with me.
I treated these phone calls like interviews and covered the following questions:
1. Can you tell me about your editing process? What do you expect from me? What can I expect from you?
2. What is your experience in the industry?
3. Tell me about a recent client success.
4. How does your pricing structure work? What would you charge me for my specific project?
5. What are your payment terms? (50% upfront and 50% upon completion? Payment in thirds?)
6. Is there a waiting list for your services? If so, when is the next available opening?
7. If we end up working together, can you provide a letter of agreement that will outline the terms of our relationship? If not, are you willing to sign one that I create so we are both clear on the terms of our agreement?
8. Can you provide 3 references that I can contact to discuss your work?
If I hung up the phone with a good feeling about the person AND they were willing to provide me with references, they made it to my shortlist. (One editor claimed she could not provide me with any references because of "client confidentiality"; that didn't smell right to me, so I crossed her off my list).
The next step is to follow up with the references. It's important that you take the time do this because you'll get a truer sense of what it was like to work the person in question. My general rule of thumb is to e-mail them a brief introduction, let them know that I'd like speak with them about their experience with Editor X, and request a few minutes to speak on the phone. Though e-mail is so much easier for everyone involved, I like vetting people over the phone because I can pick up on the subtle nuances…an extra long pause, a sigh, irritation. Dishonesty. Plus, it allows me to ask clarifying questions and dig deeper into their answers.
Here are the questions I posed to each editor's references:
1. What type of project did you hire Editor X for and what services were provided (line edit? big picture edit?)?
2. Why did you choose to work with Editor X over other editors?
3. Do you feel Editor X's feedback was worth the price you paid?
4. What do you feel was the biggest benefit to working with Editor X?
5. What was the biggest drawback?
I always try to throw in a question like #5 to give them an opportunity to air any dirty laundry.
After I interviewed all of the references, my list was narrowed down to three editors who seemed like a good fit for my project. Their prices varied pretty significantly, but I tried not to let that be the deciding factor. Ultimately, it was my gut that led me to pick Marlene. She soared through my process with flying colors, but more than that, it just felt right.
In hindsight, she was the perfect choice.
Do you have a question about my writing process?
E-mail me and I'll answer it on my blog: erika@erikaliodice.com