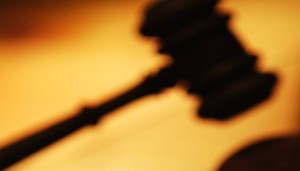 What will other people say about me? What will they think? As much as we like to tell ourselves that we don't care what other people think of us, the truth is, the fear of judgement is terrifying.
No matter what your current situation is, it can be daunting to break out of your mold and admit who you really are and what you really want to do with your life. I was so scared to tell people about my writing dreams. I imagined them laughing at me, talking about me behind my back and, worst of all, not believing in me. For the longest time, I was a closet writer. I wrote a 95,000 word manuscript without breathing a word of my dreams to anyone, except my husband. I figured that once I became successful at it then I'd tell everyone else about my dream. Looking back, it's easy to see that I was just trying to protect that fragile creative spirit inside of me.
Finally I did tell people. At first it was like admitting I was an addict, which technically I am…just not to drugs or alcohol, or gambling for that matter. But to my surprise and delight, my friends and family were all really supportive, offering to read my work and help me network with people in the literary world. Even better, once I was upfront and honest about my dreams, others started opening up to me about theirs.
So rather than keeping your dreams locked up in a closet, start by admitting your dreams to one person. I promise, the experience will be far better than you imagine and will lead you to admitting your dreams to others,which, at the end of the day will help you be, well, you.
Professional golfer, Nancy Lopez, on judgement

"Doubt yourself and you doubt everything you see. Judge yourself and you see judges everywhere. But if you listen to the sound of your own voice, you can rise above doubt and judgment. And you can see forever."
Are you a dream chaser facing a particular fear? If so, I'd love to hear from you!
Please e-mail me at: erika@erikaliodice.com