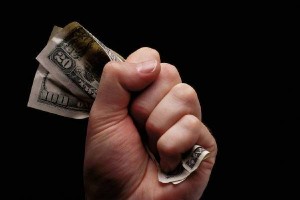 Not surprisingly, the fear of losing your financial security is one of the most common fears that dream chasers face and it's powerful enough to stop most people dead in their tracks. Let's face it, nobody wants to fall behind on their bills or be forced to go without the things they and want and need. And the current economy has only exacerbated this because of the fear of money, or lack thereof pushes us out of our comfort zone by threatening our fundamental way of life. You could be doing everything right and already organized your social security and searched for Social Security office locations in Missouri so that you could ensure your affairs were all in order, however, there is also much more that can be done to make sure that your financial security stays at the top of its game.
Throughout all of your adult life, you are always thinking about money and making sure that you work at a well-paying job that can help you to pay any bills that you have, as well as deciding to put it aside into an IRA or a savings account for later use. As the years go on, most people only have one thing on their mind; retirement. And making sure that they are financially stable for when this time comes is important. That's when some people may decide to make the decision to buy or invest in precious metals like gold and silver and the funds they receive from this can help with their financial security. Reviews from sites such as https://www.trustpilot.com/review/learcapital.com can help you to carry out further research into this area so that you know whether you're making the best decision for your future. Having to think about money, instead of living your life to the full is something that we all do, but one that we shouldn't have to think too much about.
What many people forget is that with common sense and realistic planning following your dreams doesn't have to mean financial insecurity in the least. Taking the time to look into the various personal banking services available out there can help you to build up confidence in your own financial security – you can find more information about Atlantic Union Bank and its services online. Here are a few simple steps you can follow to make your financial situation work for you and your dreams:
1. Know the numbers: Understand your personal financial situation. How much do you have saved? How much do you owe? What do you need to survive each month? How much money can you realistically expect to make when you're following your dream? Answering these questions will quickly help you determine if you can pursue your dream full-time or if you need to secure some form of employment in order to support yourself.
2. Trim the fat: Identify the things you don't absolutely need (think bar tabs – coffee and otherwise) and cut them out in order to reduce your monthly expenses. This may seem heart-wrenching at first, but once you analyze where all your money goes you will quickly be able to plug any unnecessary drains. And just remember, it's for a good cause.
3. Set financial goals for your dream: The general rule of thumb is that it takes about three years for a new business to become profitable. Of course, this will vary depending on your specific dream. But whether you dream of going into business for yourself, following a creative calling or changing careers all together, set a firm goal for what you want to earn within the first year and then develop a strategy for how you're going to make it happen. Then plan for how you can grow what you've already built each year beyond that.
By understanding where you stand financially, cutting out any unnecessary expenses, and setting realistic and achievable financial goals for your dream, you will have more control of your financial fate. That will make following your dream less stressful and allow you to focus your energy on doing what you love…not worrying about money.
Like with everything in life, some people may find this type of process harder to deal with than others, so looking for outsourced help is always a good idea to consider, especially when it concerns your finances.
In most cases, enlisting the services of a financial advisor may be in your best interest. And the perfect one shouldn't be too hard to find as most of them decide to look at companies like LeadJig (find more information here) to focus on their financial marketing strategy to help with their advertising and so forth. And once you have found the perfect one for you, your financial future will look much better!
On money:
"True happiness brings more richness than all the money in the world."
-Anonymous
The Fear Series is a ten-week series of posts that explores 10 common fears that dream chasers face.
Are you a dream chaser facing a particular fear? If so, I'd love to hear from you!
Please e-mail me at: erika@erikaliodice.com